Landscape Design Service and Landscape Plans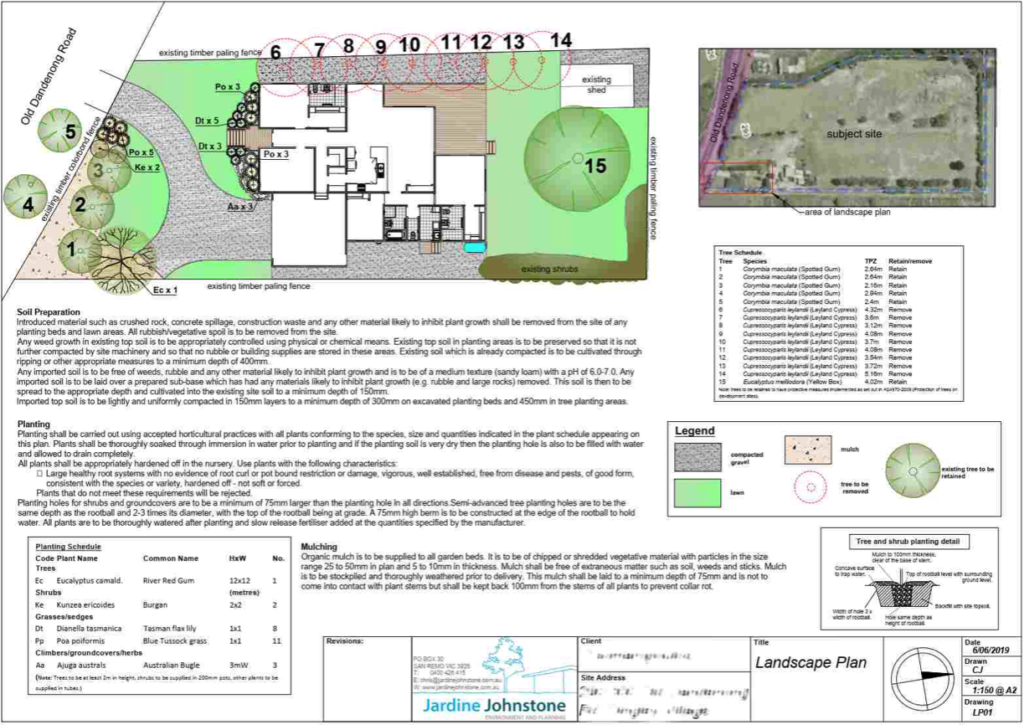 Landscape Design Service
Our landscape design service aims to create engaging and usable outdoor living spaces, though thoughtful use of hard materials and a focus on plant texture, colour and layers. The process of design of your garden includes:
Initial site meeting and analysis
Client outline of brief and list of preferences
Preparation of Concept Plan
Review of Concept Plan by client and further discussion to refine ideas, concepts and design goals
Final Plan preparation
We work closely with contractors to ensure integrity of the design is retained and best outcomes are achieved.
Jardine Johnstone offers landscape design services within Phillip Island and surrounding areas, including Bass Coast, Mornington Peninsula and South Gippsland.
Landscape Plans for Town Planning Permits
We have more than 20 years experience in landscape consultation, design and construction, including the preparation of landscape plans for planning permits across a range of Victorian councils including Bass Coast, Mornington Peninsula and South Gippsland Shires.  We prepare Landscape Plans to complement the following types of developments:
Residential
Commercial
We have extensive knowledge of council requirements and a proven track record of success for approval. Please contact us for a fixed price fee proposal.